News
CKC GR CH ,UKC CH Nalyn's she's Smokin Hot

6 MONTHS
Bela was BEST OF WINNERS twice her 2nd weekend out . Near ukc ch. handledNew GRAND CHAMPION handled by her by new owner finished in few short weeks with a BEST OF BREED.and several GROUP Placements,
---
2 new home bred champions both FINISHED WITH 3 MAJORS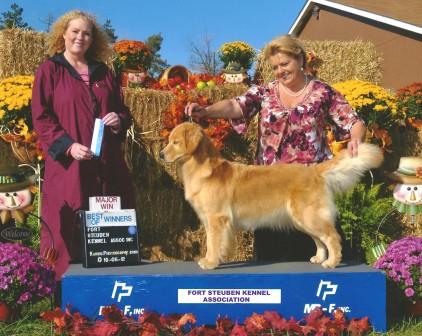 AKC CH ,UKC CH Nalyn's Secret Stash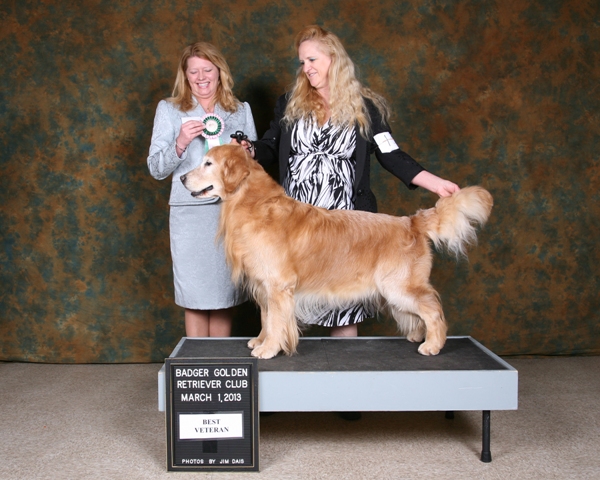 BEST IN SWEEPS VETERAN – BGRC at age 12
2013 winners NEW CHAMPION AT 17 MONTHS CHAMPION NALYN'S OVER THE TOP =RUMCHATA WINNERS BITCH , BOW DES MOINES GOLDEN RETRIEVER CLUB TO FINSH WITH 3 MAJORS RWB SOUTHERN INDIANA GOLDEN RETRIEVER CLUB SPECIALTY WINNERS BITCH CINCINATI GOLDEN RETRIEVER CLUB NEW TITLE NALYN;'S TIMING IS EVERYTHING RN (AT 10 MONTHS ) Nitro NEW TITLE NALYN'S TIMING IS OF THE ESSENCE RN (AT 11 MONTHS) Furby NEW AKC CHAMPION NALYN'S SECRET STASH — Tenaya FINISHED WITH 3 MAJORS New UKC CH Nalyn's Secret Stash- Tenaya Nalyn's Over The Top –Rumchata -BEST IN SWEEPS -Badger Golden Retriever Club Nalyn's Over The Top -RESERVE WINNERS BITCH from 9-12 pup class Badger Golden retriever club – AKC CH ,UKC GRCH Quailwoods Music Man SDHF , RN ,CD at 12 years old BEST VETERAN IN SWEEPS and BEST VETERAN Male In show OUTSTANDING SIRE AWARD FROM GOLDEN RETRIEVER CLUB OF AMERICA -GUESS 2011 winners New Champion Nalyn's Baja Mocha New Champion Nalyn's HighMargins Nalyn's Invest In Gold–5 points Nalyn's Mysterious Party Girl Ptd Nalyn's Mcbears Shock T'My heart New Champion Nalyn's Secret of Cibola 2008 point winners Nalyn's I'm On Island Time Nalyn's Secret of Cibloa Nalyn's I'm The Legend UKC CH Quailwoods Reasons Highlite Of Nalyn's Nalyn's Baja Mocha Nalyn's Private Paradise Nalyn's Magic Explosion Nalyn's Castaway Pirates Passion Nalyn's One Man Band Nalyn's One For the Road of Quailwood Nalyn's Mountain Highe New Ch, UKC CG Nalyn's Private Stash Nalyn's Bubbling Over New Ch UKC CH Nalyn's Come Fly With Me UKC Ch Nalyn's if I Could Fly 2007 winners /titles CH UKC GRAND CHAMPION QUAILWOODS MUSIC MAN CD ,RN, SDHF TOP 20 WINNING GOLDEN FOR 2006 in a few months of showing SHOW DOG HALL OF FAME CHAMPION CHAMPION NALYN"S TOP BILLING finished with 4 majors at 20 months of age NALYN'S MOUNTAIN HIGHE ( 9 points ) CHAMPION NALYN'S SHOCKWAVE (13 points ) 2 majors at 18 months of age NALYN'S ONE MAN BAND ( 4 POINTS ) NALYN'S ONE MAN SHOW IST PLACE Golden retriever club of america western regional specialty show at 7 months NALYN'S BUBBLING OVER —BEST PUPPY IN SHOW -5 months UKC NALYN'S TUCKER -BEST PUPPY IN SHOW -UKC at 3 months UKC CHNALYNS COME FLY WITH ME ——POINTED UKC CHNALYNS PRIVATE PASSION=POINTED UKC CHNALYNS IF I COULD FLY —- WB FOR 2 POINTS OWNER HANDLED AND RWB QUAILWOOD REASONS HIGHLITE OF NALYN'S 2 MAJOR RESERVES FROM 6-9 PUPPY CLASS NALYNS CASTAWAY PIRATES PASSION WB /BOW/BOS AT 6 MONTHS 2 DAYS OF AGE FOR 1ST POINT BEST IN SWEEPSTAKES ANTELOPE VALLEY KC SHOW AT 7 MONTHS IN CA. GROUP 2 BEST PUPPY AT 1ST SHOW AT 6 MONTHS 2006 TITLES SHOW DOG HALL OF FAME -CH-U GRAND CH QUAILWOODS MUSIC MAN CD,SDHF CH OLYMPICS NALYN'S SEA BREEZE NALYN'S BAJA TANGO WC –WORKING CERTIFICATE FOR FIELD WORK U-CH NALYN'S TOP BILLING U-CH NALYN'S IF I COULD FLY U-CH NALYN'S PRIVATE PASSION U-CH NALYN'S MCBERES PRIVATE STOCK NALYN'S HALEAKALA CD MAJOR POINT WINNERS FOR 2006 CH OLYMPICS NALYN'S SEA BREEZE finshed with 3 majors at 16 months NALYN'S PRIVATE STASH–MAJOR at 10 months NALYN'S TOP BILLING 4 majors by 20 months POINT WINNERS FOR 2006 NALYN'S SHOCKWAVE ptd at 15 months NALYN'S MOUNTAIN HIGHE WB 3 SHOWS IN A ROW AT 17 MONTHS NALYN'S BAJA MOCHA NALYNS BAJA DEL RIO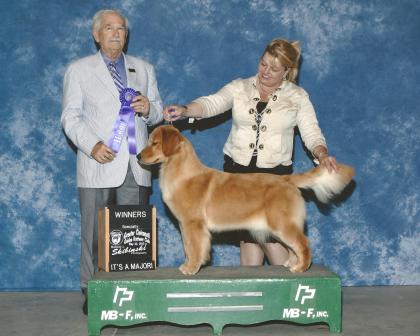 NEW CHAMPION NALYN'S OVER THE TOP  — RUMCHATA
---
BPIS NALYN'S GOLDIEMAYS YYY DELILAH

Delilah
BEST IN SHOW at her 1st show at 4 months litter sister to Glitter also BEST IN SHOW AT 5 months owned loved trained groomed by yvonne in newfoundland presented by her friend pictured .
---
New CH. Nalyn's High Margins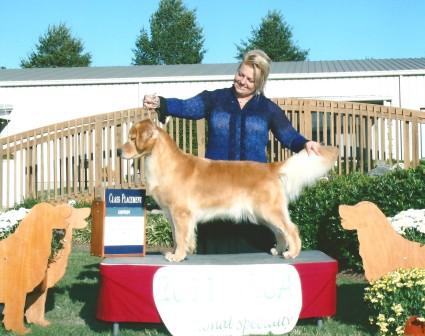 4th at national in class of 40
Marquise finished in a few months thankyou Beth Johnson for handling her to all of her points 5 pt major 4 point Major toledo specialty WB
---
AKC CH BISW,BIS NALYN'S CASTAWAY PIRATES PASSION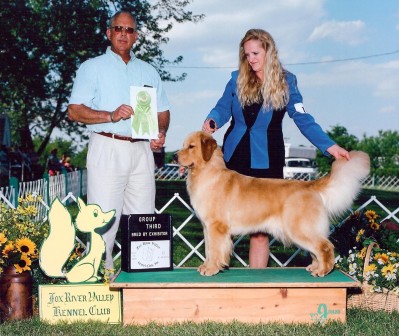 GROUP 3 Fox River valley KC bbe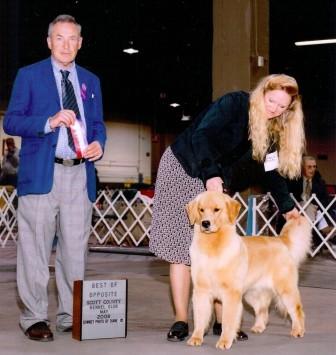 14 points 2 majors
---
NEW CHAMPION NALYN"S WHIRLWIND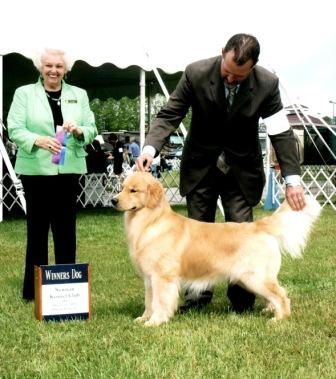 Thunder
Thunder finished his Championship in 9 weeks at 15 months of age from the open class with 3 MAJORS Handled to all of his points by david harper . thankyou for presenting Thunder so beautifully repeat breeding of Nalyn's Invest In Gold —Nugget Co-owned with Robin and Luke from OK