New Owners Winners
CKC GR CH ,UKC CH Nalyn's she's Smokin Hot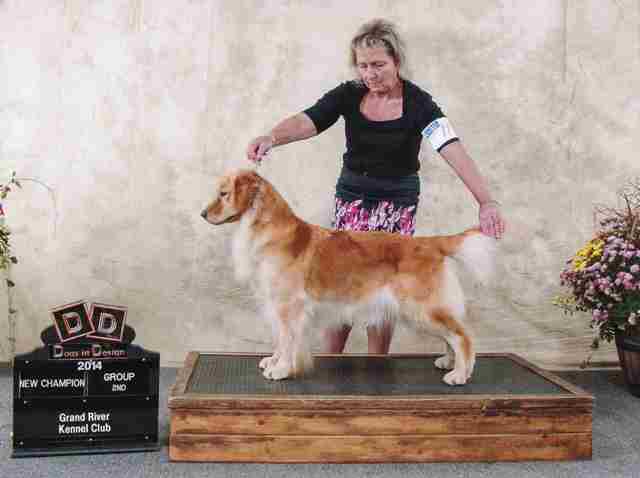 bella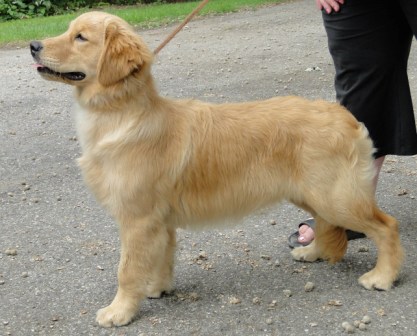 6 MONTHS
Bela was BEST OF WINNERS twice her 2nd weekend out . Near ukc ch. handledNew GRAND CHAMPION handled by her by new owner finished in few short weeks with a BEST OF BREED.and several GROUP Placements,
---
Nalyn's High Fashion
Bling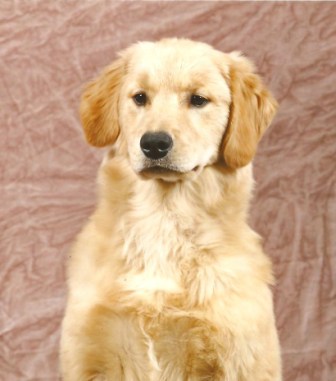 4 months
reserve winners bitch her very 1st AKC show oshkosh wisconsin 1 – 2015 owned by jeremy in illinois
---
Nalyn's Livin " Tha Dream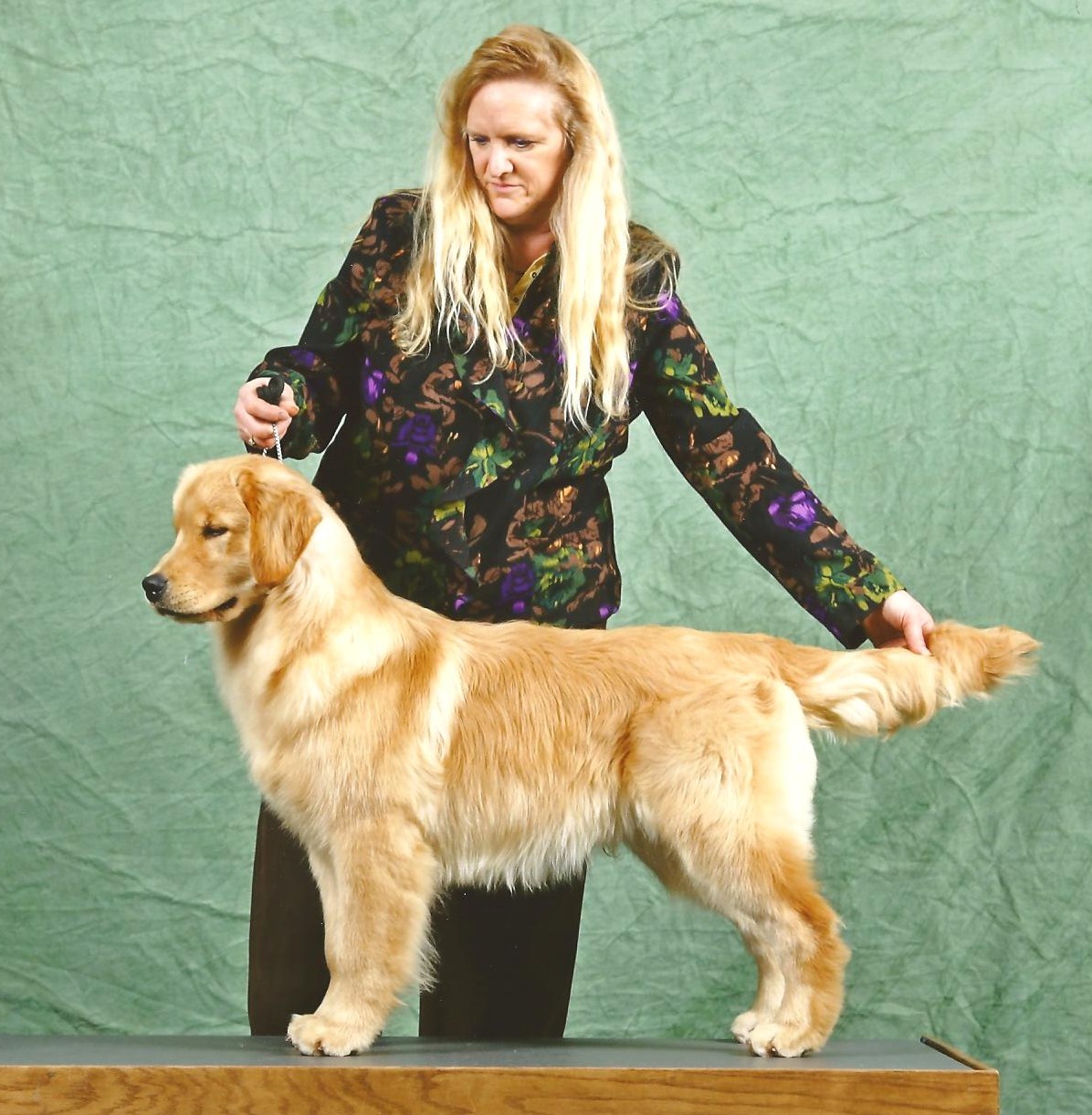 Mojo's 1st show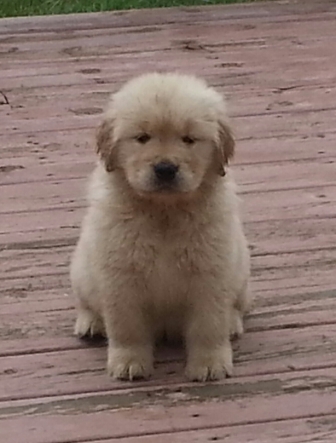 MOJO at 6 months 6 weeks he now has all clearances with GOOD Prelimbs . Owned by Bev in canada
---
Nr UKC CH Nalyn's Bon Voyage
CHEERS
Cheers has her eyes and heart and hips and elbows all certified with OFA and her CHIC number . Cheers is almost a UKC CH . Cheers spent summer 2014 preparing for hunt tests .
---
UKC CH Nalyn's I'm The LegendC.D ( 14 AKC points)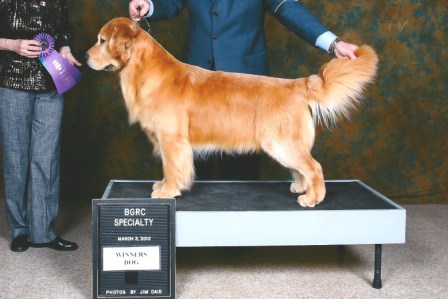 co-owned with Robert /Beverly (IL)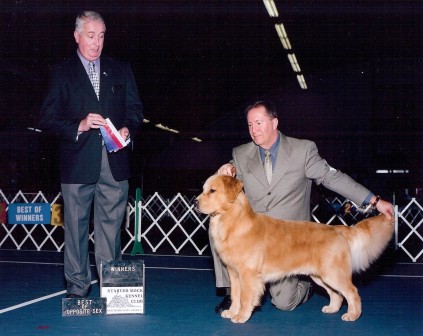 WD mason city kc and WD ohio 10-09
WINNERS DOG 5 point MAJOR badger Golden retriever club specialty 3-12 giving him 14 points BOW /WD back to back manitowoc Kc 9-09 giving him 9 points 2 legs towards his CD tiltle at stone city KC 10-10 WD Scott county KC judge Linda Robey WD Hawkeye KC judge Sylvia kerr . stoneys wins from the puppy cless RWD dekalb Kc RWD ElginKC WD freeport KC WD 5 point MAJOR badger golden retriever club march 2012 under judge Helen Dorance giving him 14 pts BOW /BOS/WD Skokie valley KC over specials RWD flint MI RWD Dubuque KC WD iowa 10 -09
---
UKC CH Nalyn's Baja Del RIo C.D ( ptd )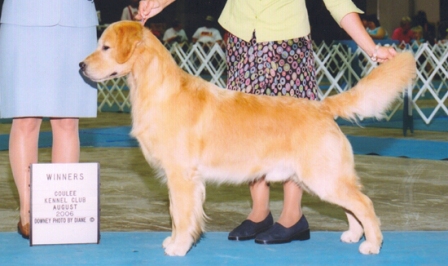 owned by Dan /Sharon Hillery ( WI)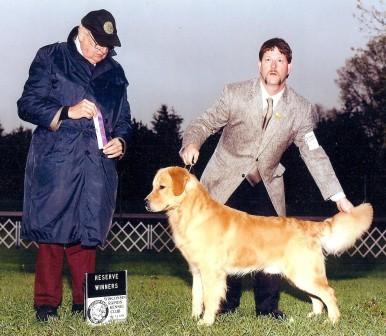 Del earned his new title AKC COMPANION DOG —CD at the Badger Kc trial march 2009 with a 1st place in Novice A handled by Sherry Hillery
---
AKC CH ,UKC CH NALYN"S COME FLY WITH ME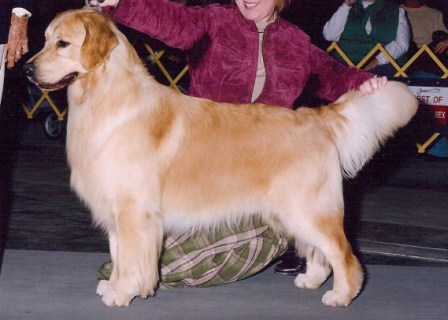 polo
Finished his AKC championship june 28, 2008 at 26 months of age . Co-owned with linda berg
---
near UKC CH Nalyn's Time Keeper WC,JH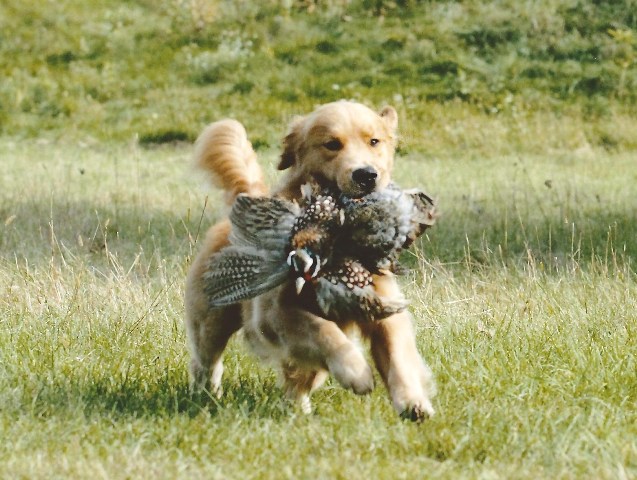 Turbo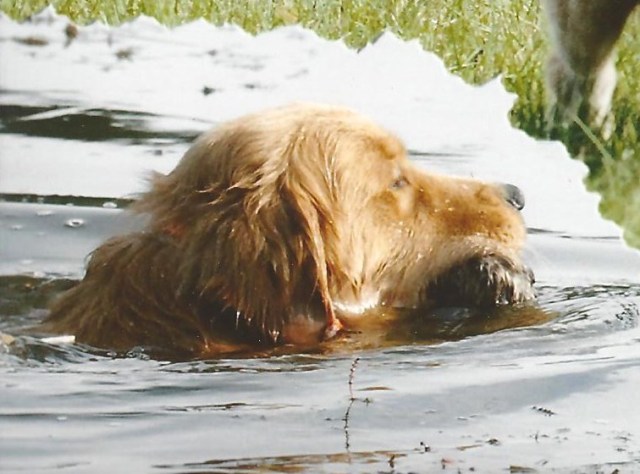 hunt test
new JH in 2015 . . has all clearances.GOOD HIPS , NORMAL DNA optigen testing for SKIN DISORDER AND PRA. Owned by Kim in Minnesota
---
New champion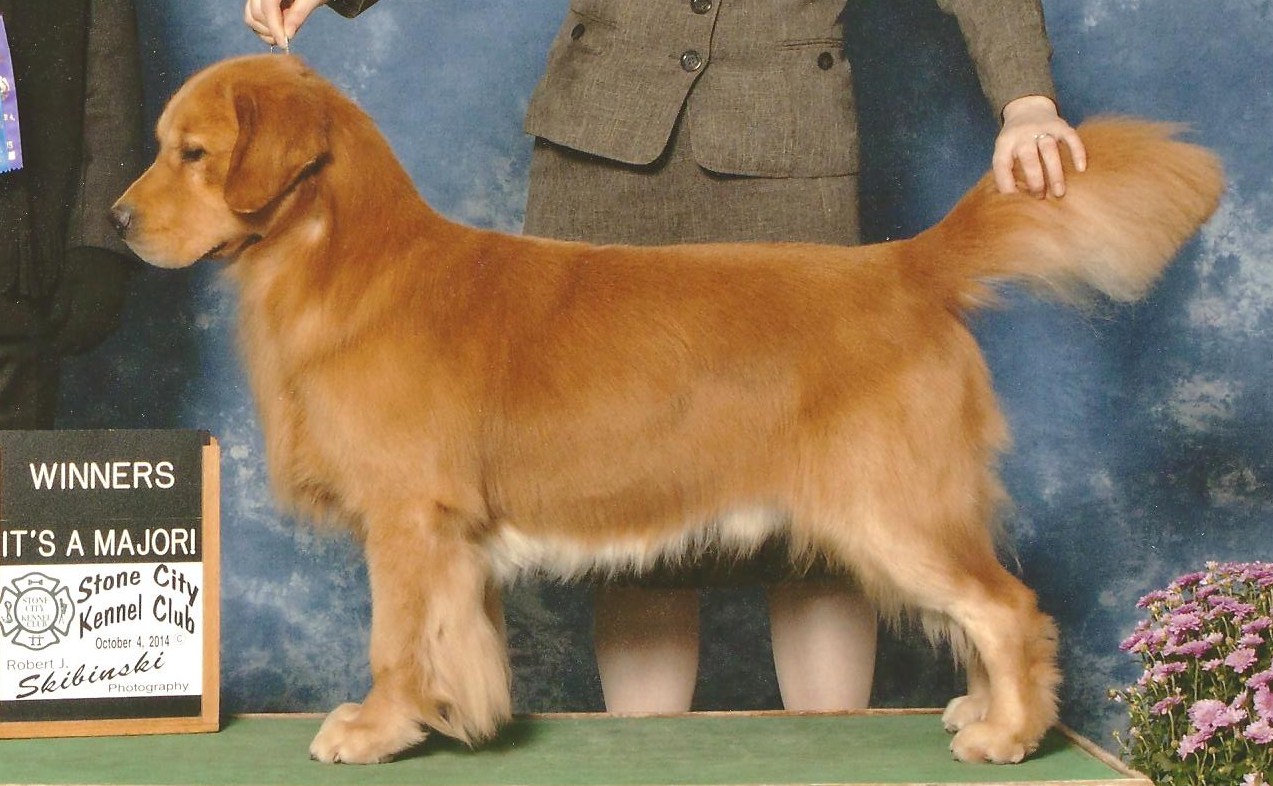 Uneek x cody son
bred by nancy and robin owned by robin in ok
---
AKC CH Nalyn's Private Paradise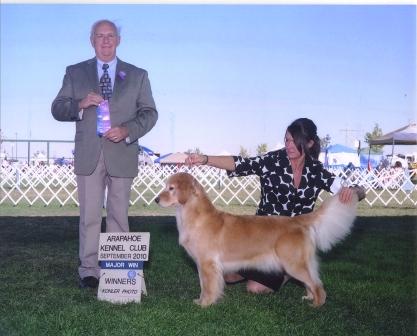 Tonka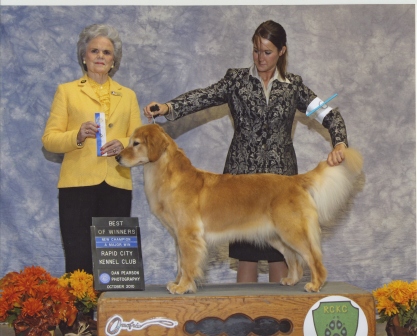 Full sister to Ch Nalyn's high margins and Ch Nalyn's Private Stash Cowned with jeff in CA
---
UKC CH Nalyn's Wrapped In Gold CD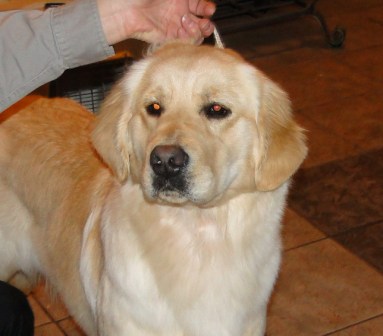 Fergie
FERGIE IS NOW IN TRAING FOR PERFORMANCE FIELD AND OBEDIENCE WITH HER NEW OWNERS JASON AND HEATHER FROM WIS Fergie finished her UKC CHAMPIONSHIP with a BEST OF BREED . she was only shown 2 weekends to become a Champion . Fergie has siblings and half siblings in service dog training with the wisconsin academy for graduate service dogs .WAGS fergie has her hips and elbows as good . eyes NORMAL heart NORMAl and CHIC certified
---
UKC CH Nalyn's Wrapped In Gold CD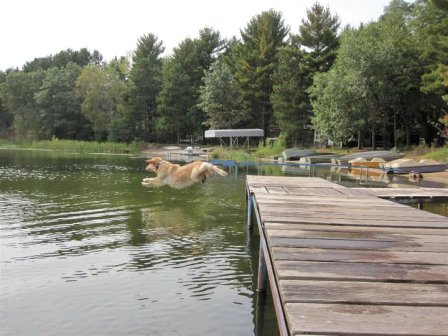 Fergie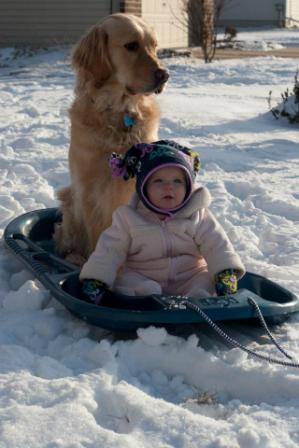 Fergie is training to her hunt test titles Fergie has 2 ;legs towrds her AKC companion dog tilte in 2 shows winning one of the top 4 placements at both shows . fergie is owned and trained and handled by jason of madison wi Fergie earned her COMPANION DOG TITLE in 3 consecutive shows placing in every show witjh high scores
---
CHAMPION Nalyn's Secret of Cibola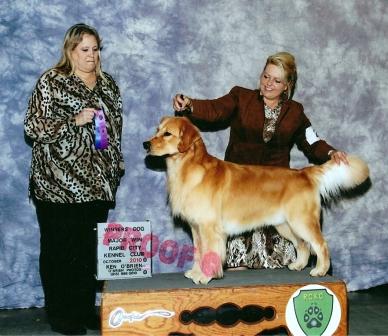 bailey –WD 1st major 10-10 handled by Beth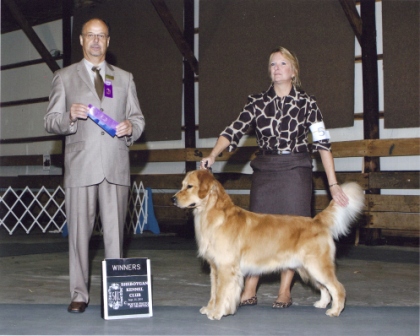 owned by john and john Nimzieyk–( IL )
BOW/ WD Clinton iowa 4-11 giving him 8 points Bailey WD for his 1st point Freeport KC owned and handled by John N. of IL WD 2nd point at Skokie valley KC 12/08 NEW CHAMPION 2011 expertly handled to finish by jennifer littermate to AKC CH ,UKC CH Nalyn's Secret Stash –
---
AKC CH UKC CH Nalyn's Dare To Be Uneek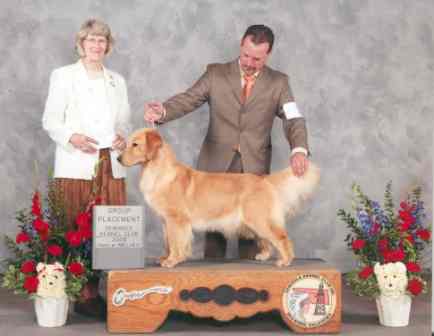 Group 4 ,BOB ,BOW ,WB over CH from the 12-18 class .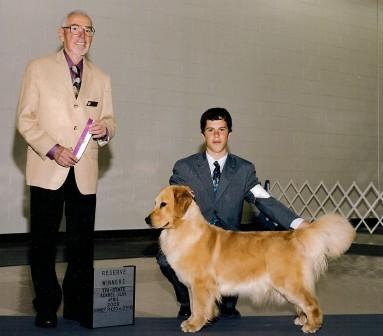 New CH 5 point major 10-10 Uneek finished her UKC in 2 days at 6 months in AKC she was RWB at freeport KC under judge Carl Liepman at 7 months RWB yorkville KC under Bob Smith RWB Tristate KC in OK her 1st time out with her new co-owner Luke coppedge Group 4 BOB over specials WB /BOW from the 12-18 class she now has 7 points in 1 month Sire is Astro dam is Breezy
---
NEW UKC CH Nalyn's Invest In Gold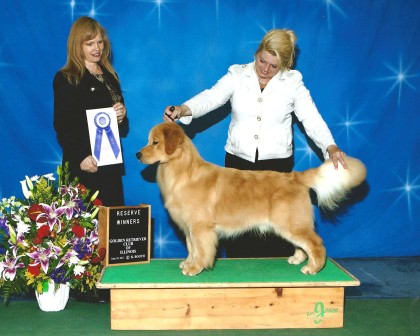 Nugget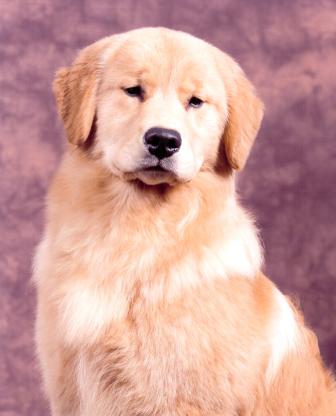 WD toledo specialty 5 points owned by Diane of wisconsin
---
UKC CH Nalyn's Private Passion WC, JH ( 3 pts)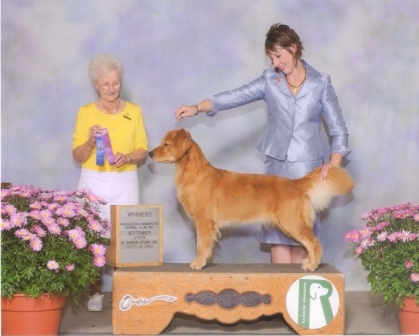 Co-owned with Mike /Sharon (wi)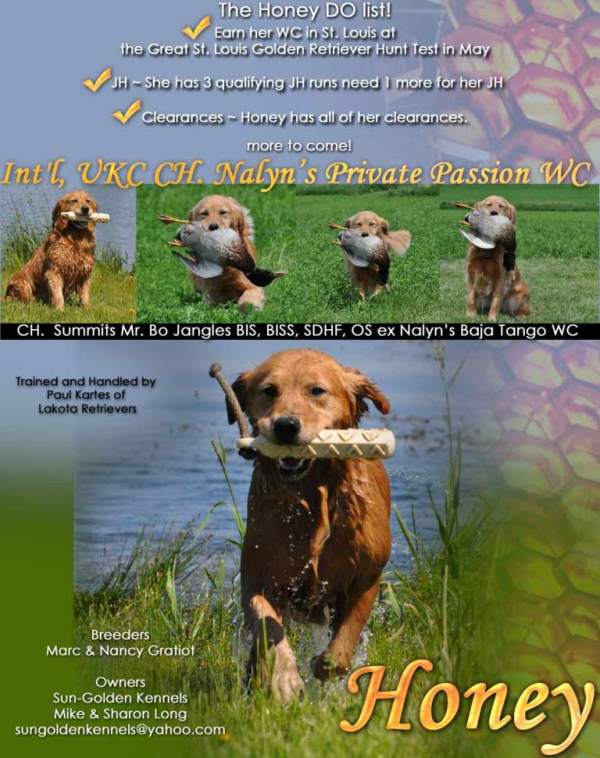 Honey is working towards her Junior Hunter on her way to her championship WB at Rochchester MN show 9- 2009 WB elgin KC 8-09
---
CKC CH Nalyn's Aftershock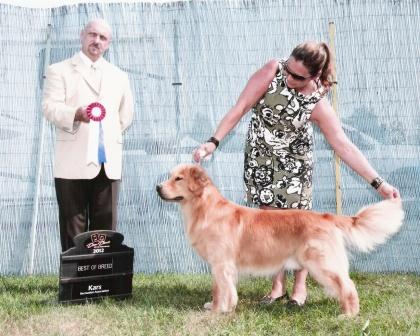 Jax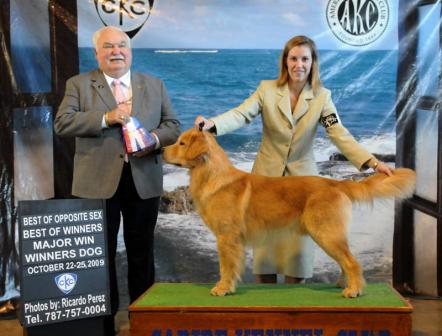 jax –RWD tristate Kc from the puppy class over all the open dogs at his 1st show Jax was WD for a major and 2 major RWD from the pup class pending AKC . NEW CKC CHAMPION sire Shocker dam Tango owner sunkozi goldens in canada
---
Nalyns Mystical Spirt Bear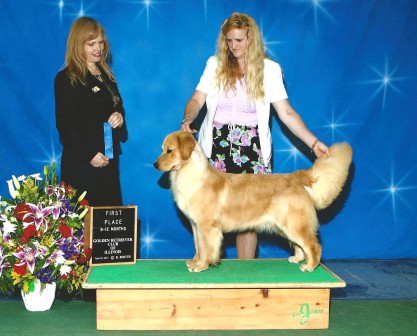 Panda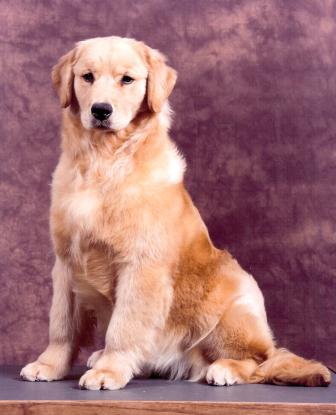 Panda was 1st in 9-12 month puppy at the illinois golden retiever club spcialty 2011 1st in her class at the badger golden retriever club specialty show march 2012 both sat and sun she is completely trained and ready to win with all of her clearances RWB stone city KC 10- 12 watch for her
---
UKC CH >Nalyn's Mysterious Party Girl 5 pts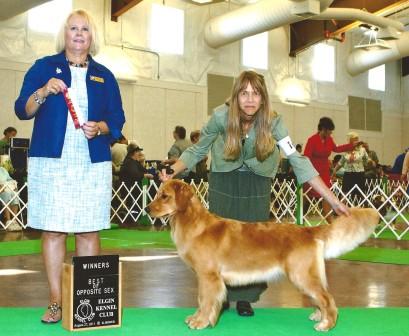 misti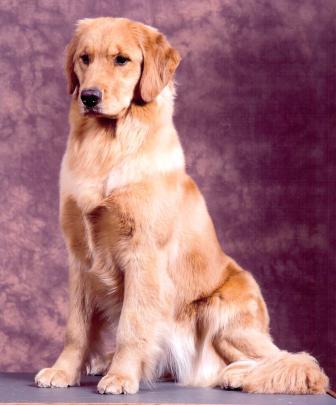 co-owned with jane -wi
Misty is loved owned and handled by jane of wis 5 points towards her akc championship
---
Nalyn's One For the Road of Quailwood ( ptd)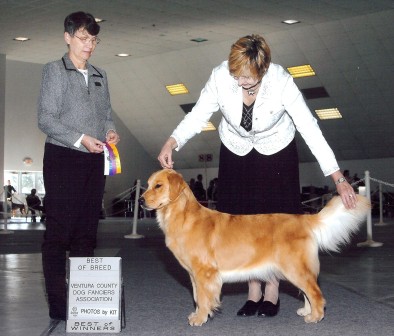 shown by Jody and Marjorie Blake of CA
---
near UKC CH Nalyns Full Of It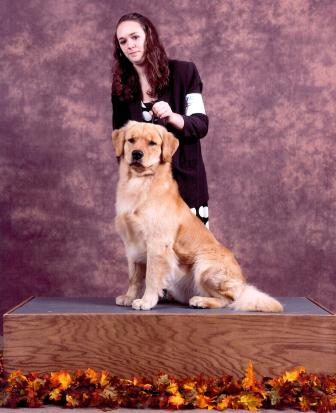 Apollo
owner handled by cailin s of wisconsin
---
AKC CH UKC CH Nalyn's If I Could Fly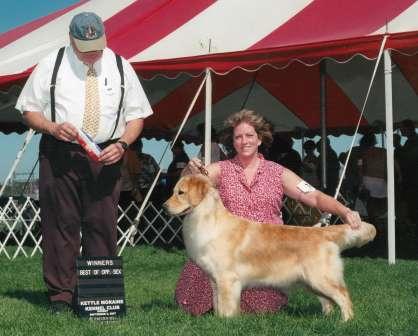 Rally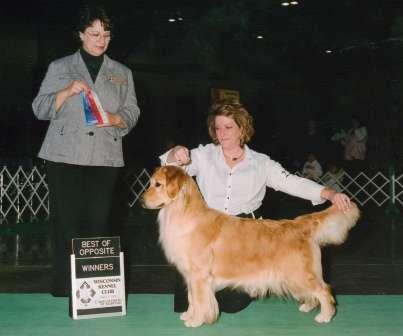 Rally is co-owned with Chris Berens in wisconsin Rally goes RWB and WB in St louis FLASH Rally fargo moorehead KC 5/09 BOW WB for 4 point major under judge karen Wilson Major RWB same weekend under judge Pluis Davern
---
AKC CH , UKC CH NALYNS BUBBLING OVER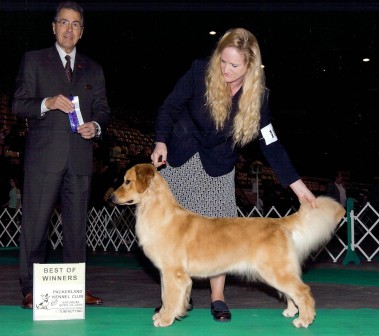 Bubbles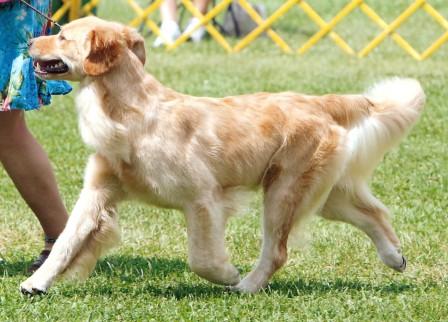 Golden retriever Club of America show in CO 2010 3rd place in open bitches with 63 entered -amazing WB toledo Golden retriever club WB/BOW rapid city Kc for a Major Bubbles was WINNERS BITCH at the Clinton KC for her first point judge Charlotte McGowan WINNERS BITCH at Packerland KC Judge Elliot Weiss GROUP 3 Badger KC and Has 2 other RWB in just 4 weeks of showing this spring . BUBBLES HAS 5 RWB INCLUDING 2 MAJOR RWB BY 8 MONTHS OF AGE. BUBBLES has a puppy BEST IN SHOW at 4 months -UKC co-owned with robin
---
Nalyn's Static Shock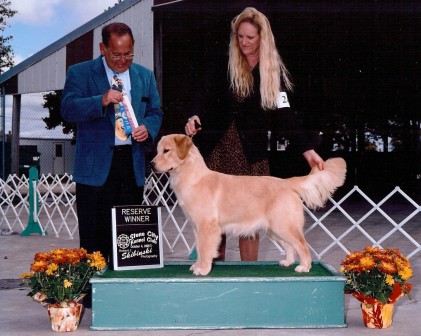 Flair
Flair was RWB to malibu at her 1st show at 9 months of age . BEST OF BREED PUPPY at her 2nd weekend out in ohio
---
AKC CH UKC CH Nalyn's Designer Line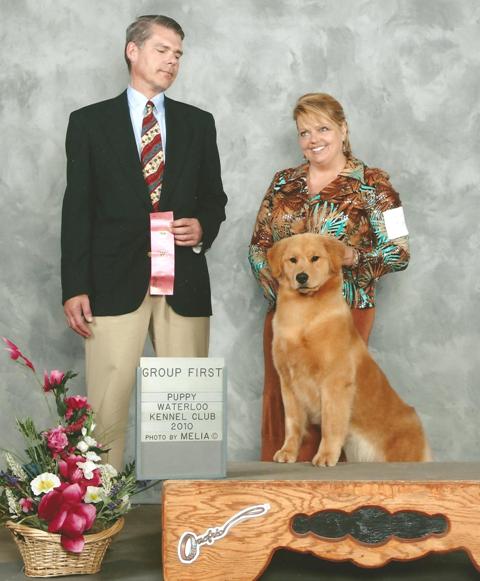 Hailey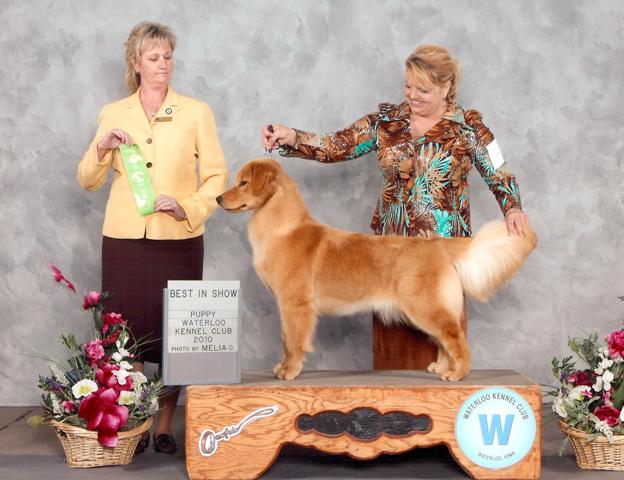 Hailey BEST IN SHOW PUPPY at 4 months Minn goldens retriever club BOW /WB for a MAJOR from the 9-12 puppy class WB waterloo kc 5 point MAJOR RWB 7 months Des Moines Golden Retriever club Specialty show 2-10 owner handled to her 4 th major fondulac KC Hailey finished with 4 majors at 22 months
---
Nalyn's Mcbears Shock to My heart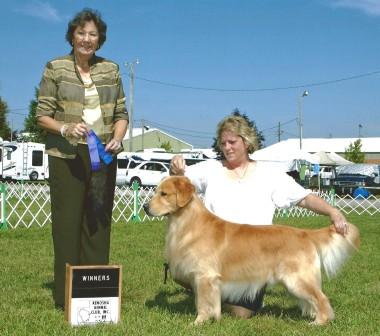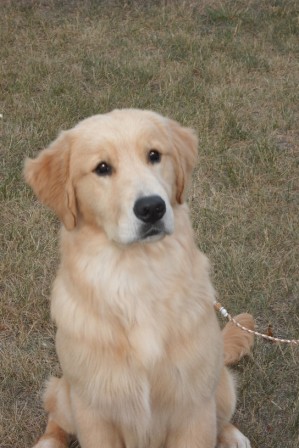 Marley stated out with a BEST OF BREED Puppy and GROUP 1 WD West bend KC WD kenosha KC handled by co-owner Chris
---
AKC CH Nalyn's Baja Mocha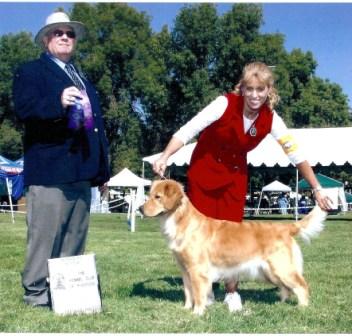 Mocha
New Champion Full sister to Nalyn's Baja Tango WC , Nalyn's baja del Rio CD Nalyn's Baja Rosa Co-owned with jeff yoiung in CA
---
CHAMPION Nalyn's High Margins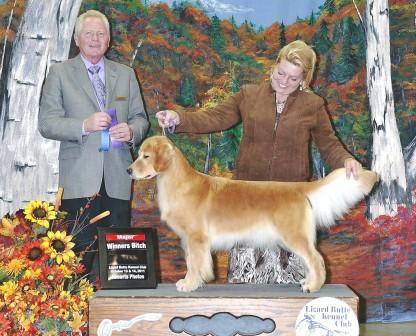 Marquise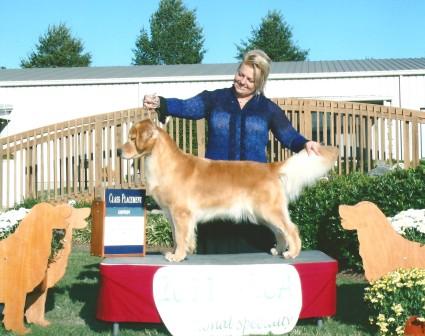 Major RWB badger Golden Retriever Club 3-2009 owner handled
co-owned with jane s of wiscons in litter due late march 2013 info here or from co-owner
---
UKC CH Nalyn's Full Throttle- 4 points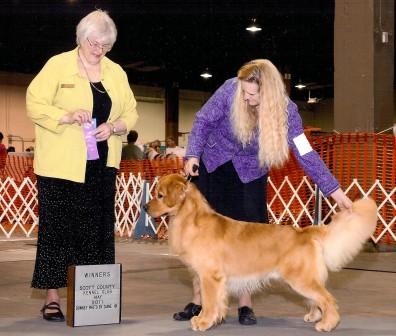 Gringo 6 months
BEST OF OP IN SWEEPS IL GR CLUB 12-10 to his litter sister Gringo was WD at his 1st show just a few days over 6 months Oshkosh KC WD Dubuque KC inder judge Arley hussin WD Davenport KC
---
NEW CHAMPION NALYN"S WHIRLWIND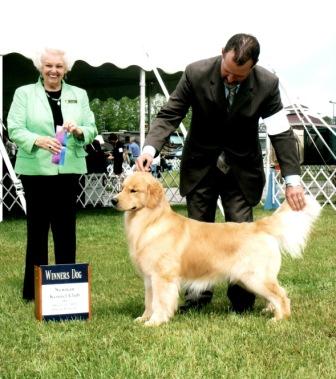 Thunder
Thunder finished his Championship in 9 weeks at 15 months of age from the open class with 3 MAJORS Handled to all of his points by david harper . thankyou for presenting Thunder so beautifully repeat breeding of Nalyn's Invest In Gold —Nugget Co-owned with Robin and Luke from OK
---